Δωμάτια
Το Ξενοδοχείο Γαλαξείδι σας υποδέχεται θερμά στα ζεστά και πρόσφατα ανακαινισμένα δωμάτια μας, τα οποία αντανακλούν την εξαιρετική ιστορία του Γαλαξειδίου.
Πρωινό
Το πρωινό είναι το πιο σημαντικό γεύμα της ημέρας, για αυτό το λόγο το Ξενοδοχείο Γαλαξείδι δημιούργησε ένα μοναδικό και θρεπτικό πρωινό που αποτελείται από σπιτικά και ντόπια προϊόντα.
Γαλαξίδι
Το Γαλαξείδι είναι ένα μικρό, ναυτικό και γραφικό χωριό με μια γοητευτική, νησιώτικη ατμόσφαιρα ενώ ταυτόχρονα περικλείεται από δάσος το οποίο είναι ιδανικό για ρομαντικές βόλτες και πολλές άλλες δραστηριότητες.
Make a review:
Tell us your story about your pleasant stay!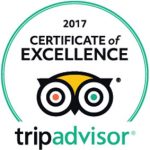 Pleasantly surprised by the room. Very nice bathroom with good water pressure and efficient hairdryer. Friendly staff, they even provided us with an umbrella to go to the restaurant in... read more the evening. Excellent breakfast with local organic products. We even got a jar of jam...More
sabrinasG8454TG


17 Απριλίου, 2019
This is a great place,located almost at the heart of the town,with lots of alternatives and choices around,great family stuff,great services,warm welcome and accomodation,helpful and friendly people at the front... read more reception desk,quiet and beautiful,and the renewed rooms are totally great and worth it! An excellent...More
Nick3171983


28 Νοεμβρίου, 2018
We have stayed for one night after visiting Delfos. Very good location in a quiet place near the port and free parking space in front. Comfortable rooms, without luxuries. Memorable... read more generous and tasty breakfast served on the table by a waiter -not buffet- in a courtyard. The owner gave us two jars of jam and two magnets as present upon departure. Good choice in Galaxidi.
juanmanuelc523


15 Αυγούστου, 2019