Δωμάτια
Το Ξενοδοχείο Γαλαξείδι σας υποδέχεται θερμά στα ζεστά και πρόσφατα ανακαινισμένα δωμάτια μας, τα οποία αντανακλούν την εξαιρετική ιστορία του Γαλαξειδίου.
Πρωινό
Το πρωινό είναι το πιο σημαντικό γεύμα της ημέρας, για αυτό το λόγο το Ξενοδοχείο Γαλαξείδι δημιούργησε ένα μοναδικό και θρεπτικό πρωινό που αποτελείται από σπιτικά και ντόπια προϊόντα.
Γαλαξίδι
Το Γαλαξείδι είναι ένα μικρό, ναυτικό και γραφικό χωριό με μια γοητευτική, νησιώτικη ατμόσφαιρα ενώ ταυτόχρονα περικλείεται από δάσος το οποίο είναι ιδανικό για ρομαντικές βόλτες και πολλές άλλες δραστηριότητες.
Make a review:
Tell us your story about your pleasant stay!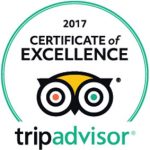 Very nice accomodation for a 2days "take a breathe". Hotel very clean. Captain Sotiris and crew are so nice. Raccomended for people who like to travel and take a break... read more in a super place! Breakfast also is special with tipical and handmade stuffs. We were...More
Antirata


17 Ιανουαρίου, 2019
Hotel is easy to find. Rooms are clean and staff very friendly. Breakfast excellent. Parking free and no problem.Galaxidi very nice small harbour town, i will for sure... read more visit it more often. Close to Delphi.
JandeWit


5 Μαΐου, 2017
This is a great place,located almost at the heart of the town,with lots of alternatives and choices around,great family stuff,great services,warm welcome and accomodation,helpful and friendly people at the front... read more reception desk,quiet and beautiful,and the renewed rooms are totally great and worth it!
An excellent suggestion for anyone!
Congrats!
Nick A


28 Νοεμβρίου, 2018