Rooms
Das Hotel Galaxidi begrüßt Sie recht herzlich in ihren neu renovierten komfortablen Standardzimmer.
Breakfast
Das fruhstuck ist mit eines der wichtigsten Mahlzeiten des Tages, aus diesem Grunde haben wir fur Sie ein hausgemachtes und nahrungsreiches Frustuck zusammengestellt.
Galaxidi
Galaxidi is a small nautical and picturesque village with a charming islandic atmosphere.
Make a review:
Tell us your story about your pleasant stay!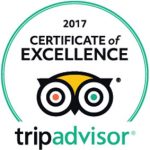 We stayed with our 3 grown up kids for 2 nights and we got a warm welcome. The location of the hotel is great we walked to town by foot. Breakfast was enormous and very good and the service was friendly and welcoming. We highly...More

154ruthl


9/21/2018

When the person, who answers calls, cancels your booking without notice and tells you to f... off, then do yourself a favor and stay far away from it. There are more options. Worst and least professional experience ever!

Sofia I


2/16/2018