Rooms
Das Hotel Galaxidi begrüßt Sie recht herzlich in ihren neu renovierten komfortablen Standardzimmer.
Breakfast
Das fruhstuck ist mit eines der wichtigsten Mahlzeiten des Tages, aus diesem Grunde haben wir fur Sie ein hausgemachtes und nahrungsreiches Frustuck zusammengestellt.
Galaxidi
Galaxidi ist ein kleines historisches und traditionelles Fischerdorf mit Insel Atmosphäre.
Es ist umgeben von einem schönen Wald für romantische Spatziergänge und anderen Aktivitäten.
Make a review:
Tell us your story about your pleasant stay!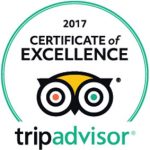 We came for one night and rest 3... Is a small family hotel with beautiful terrace to take breakfast. The hotel staff is polite and kind, the room was clean... read more and they cleaned and changed towels every day. Good location, just in 200 matters from...More
olgalits


Juli 31, 2018
Nice clean bedroom, modern bathroom etc. etc. Nothing to fault, very boring so far as it was really good. The breakfast put it into another league though. The quality was... read more of the very best ingredients. The simple orange juice alone outshone any hotel juice that l have tasted. The eggs...... Enough! I ENJOYED.
C2FL


Dezember 3, 2019
We spent two nights here and went off to Delphi. A friendly welcome; nice room; parking; and easy to walk to the marina and its restaurants. Also a lovely... read more walk into the forest & headland.
But.. what a great breakfast. It's outside, under cover. Real, home-made and local Greek produce. Served at table. What a treat! Thanks very much.
BobandGina


Oktober 10, 2019