Make a review:
Tell us your story about your pleasant stay!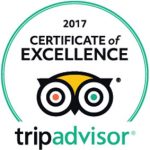 We spent two nights here and went off to Delphi. A friendly welcome; nice room; parking; and easy to walk to the marina and its restaurants. Also a lovely... read more walk into the forest & headland.
But.. what a great breakfast. It's outside, under cover. Real, home-made and local Greek produce. Served at table. What a treat! Thanks very much.
BobandGina


October 10, 2019
First of all, the owners and the staff are just great here, so nice and cordial. Then Galaxidi is a nice little town worth a visit and in addition a... read more good base to visit Delphi (about 40 minutes away by car). The hotel is not...More
XavHa


July 31, 2017
We have stayed for one night after visiting Delfos. Very good location in a quiet place near the port and free parking space in front. Comfortable rooms, without luxuries. Memorable... read more generous and tasty breakfast served on the table by a waiter -not buffet- in a courtyard. The owner gave us two jars of jam and two magnets as present upon departure. Good choice in Galaxidi.
juanmanuelc523


August 15, 2019